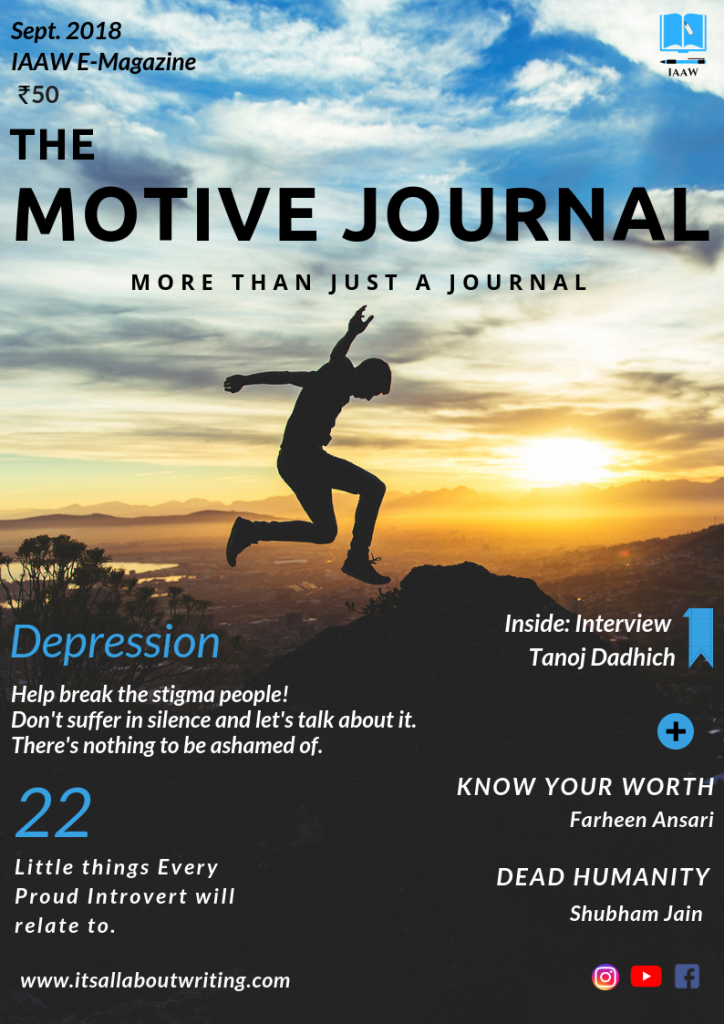 Welcome to the first edition of The Motive Journal, our new E-Magazine designed especially for people who might never normally consider picking up an Inspirational magazine. This is for readers who want to know about the importance of Inspiration in Life on a daily basis. Motivation is important for everyone. When we are inspired, excited, getting more than expected results from something we get motivated. Such as its inspiring when you read stories and beliefs of successful people. It's inspiring when you see someone achieving something great and feeling happy. That's the way we feel motivated and it helps us to achieve our own goals.
We want it to be entertaining and informative, at times contrary, but above all useful. Inside you'll find a mixture of articles, features and regular columns on a wide range of Inspirational & Social Issues related topics. We also have featured an Interview of a Young Artist who can inspire us.
.
.
Released on:- 29th September 2018
.
We hope you will enjoy the first Edition of our magazine.